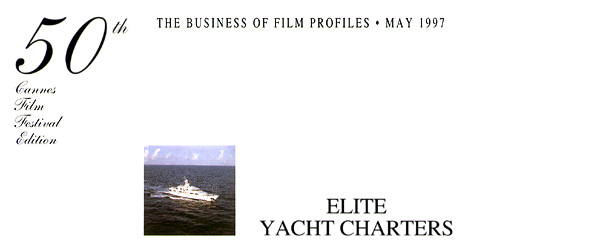 In the world of yacht chartering, the emphasis is on privacy and complete freedom to travel the world. The private world of yacht chartering…your own world where you make the schedule – enjoy a completely personalized experience on board your own private yacht, with gourmet cuisine, a full complement of water sports and your own full time crew.
Elite Yacht Charters, based in Beverly Hills specializes in luxury yacht charter and deals only with the finest yachts throughout the world. Elite will take care of every detail of your five star vacation or corporate trip, so that when you step on board you will relax in the privacy and exclusivity of your own yacht. Every detail of your trip is customized to your exact specifications. Once on board, you will sail away, to discover a deserted beach with a shimmering lagoon, explore ancient ruins, play a round of golf and in the evening a six-course gourmet meal, prepared to cordon bleu specifications. Enjoy drinks on the aft deck and dance the night away in a glamorous nightclub.
Escape on a luxury cruise throughout the Caribbean, the Bahamas, Greece, the Mediterranean, New England, South East Asia, the Seychelles or the South Pacific. To ensure the ultimate in service, the crew to guest ratio is almost 1 to 1 (on several yachts the ratio is 2:1). All accommodations, service and cuisine are five star. All yachts are fully crewed and the crew is ready to pamper you.
The benefits of private yacht chartering is that you can conduct a business retreat anywhere in the world under the most stress-free conditions, without the interruptions of an office, but with the amenities that you need- fax, satellite and cellular phones, computers and internet access. Whether you want to celebrate a special occasion, sip champagne under the stars, bask in the tropical sun, visit exotic ports, Jet Ski, windsurf and swim in secluded bays, dine al fresco in exclusive ports of call. On board your own "floating villa", your scenery will change as often as you desire. Whether anchoring in a quiet bay in the Caribbean or docking in Monte Carlo to visit the famous Casino, yacht chartering offers a truly unique and special way to see the world.
All yacht charters with Elite are handled with the utmost discretion and confidentiality – every detail of your charter will meet and go beyond your expectations.